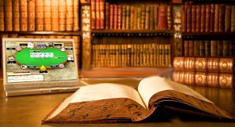 A few months ago, the online poker community was in an uproar because over 23,000 poker accounts were frozen in the state of New York.  And I'll admit that I was one of the people in an uproar because I feared that other states would follow suit and start freezing accounts for no apparent reason.  Then I found out that the accounts were frozen because a money laundering scandal was at the heart of the matter and I understood a little better.
Well nothing has really changed in regards to the frozen accounts, but the case is getting a little closer to being solved after authorities arrested German native Michael Schuett.  According to the FBI, Schuett had laundered over $70 million in online poker money over the course of 3 years.  Supposedly, Schuett was a middleman for poker sites and US players who couldn't play at certain rooms.  His operation included receiving money from the poker sites when US players withdrew cash, and giving the money to the American players.
The FBI became aware of Schuett's activities when FedEx alerted them to the unusual amount of parcels that were being delivered to his house.  Add to the fact that Schuett was sending out over 150 parcels himself and you had a pretty fishy case at hand.  Eventually, one of the boxes was opened by FedEx and a large amount of checks were revealed.
I'm not sure who was paying Michael Schuett to launder this money, but I sure hope that it wasn't any actual poker rooms.  After all, online poker doesn't exactly have the best reputation in the eyes of the government as it is.  And just think how they would start viewing online poker if a huge money laundering operation was traced back to certain rooms.  All I can say is that I certainly hope this isn't the case!