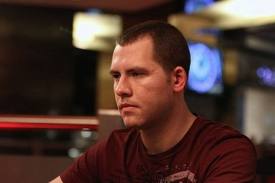 If ever there was a poster boy for how anyone can make it in online poker, it's Dan "jungleman12" Cates. Cates started playing online poker back in 2007 as a $1/$2 Hold'em grinder. Unfortunately, Cates sucked pretty bad and bounced back and forth between SNG's and cash games before losing around $3k in '07.
However, Cates never gave up even when he was forced to take up a job at McDonald's and live in his parents' basement. Cates continued to fix leaks and improve his play in 2008 and 2009. By the end of '09, Cates had significantly improved his play and was competing with some great cash game players. However, it wasn't until 2010 when Cates really took off!
By this point, jungleman12 has amassed a bankroll large enough to compete with the big boys such as Tom Dwan, Phil Ivey and Patrik Antonius. And he not only competed, but won massive amounts of money over the course of last year. When everything was said and done, Cates had earned $5.5 million, which makes him the highest earner of 2010.
Not a bad climb from making McDoubles to playing with the best poker players in the world. If you're looking for some insight as to how Cates made this historic climb, look no further than a late blog post that reads, "When making the jump to $25/$50, I ran into some players of a whole other caliber – players that understood the game at a significantly greater level than myself for the first time since I began. Still, I took them on and lost/swung for a decent time. This kind of downswing/recovery combo dragged on for a couple months, but eventually, I fixed all my flaws and even began conquering some of the same players. LOL, I never imagined my $25/$50 win rate would ever be near what is now."
One of the best things about this post is how Cates mentions fixing his flaws and sticking with the $25/$50 limits despite a tough transition period. I think this story is extremely motivating!