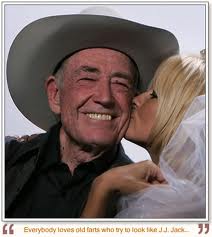 Okay, I'll admit that the US recession has caused Las Vegas to take such a hit that Macau is now considered the best gambling destination in the world. But has Vegas really declined to the point where it's poker action isn't worthy of the top pros?
According to Doyle Brunson it has since the Texas Dolly claims that you can find better games in California. He explained everything in a blog post that read:
Las Vegas is becoming more and more a not very desirable place for a poker pro to live. There are simply isn't very many high limit games anywhere. What's with the economy, the world wide tournaments, and the internet poker, the outlook for live cash games are bleak. Poker is on the verge of making a very significant change and in my opinion very bad change. I'm considering moving to California; at least there are a few mid-level games that are played regularly.
I'm assuming that Doyle is pissed (and using poor grammar) because he doesn't get the high volume of "fish" walking into the Bellagio's $4,000/$8,000 games anymore. Instead, it's just the same TV crowd that we see on High Stakes Poker cannibalizing each other, all while dreaming that poker will return to its glory days of pre-2006.
If what Brunson is saying about the lack of good high stakes action is true, that amazes me. After all, anybody who has ever been to Las Vegas knows that there's plenty of poker action throughout the city. Apparently, it's just not enough to fill the upper limits anymore.
What I suggest to Brunson is that he needs to take his huge bankroll over to Macau where Phil Ivey, Tom Dwan and John Juanda have been making a killing. Rumor has it that Dwan made $7-$10 million in one weekend there! Of course, Brunson could always log in at Full Tilt too where there are usually a few $500/$1,000 tables running during the day. I know online play isn't his forte, but you gotta get action wherever you can.