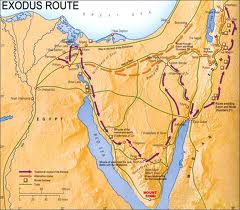 Whether you care about the world of poker sponsorships or not, you've probably come to recognize Phil Hellmuth and Annie Duke as the faces of Ultimate Bet Poker. After all, the two have been representing Ultimate Bet since 2001, and have become synonymous with one of the world's biggest poker rooms.
However, news broke the other night that both players would be leaving Ultimate Bet in order to pursue other opportunities. Hellmuth finally confirmed what had been rumored for two months when he tweeted, "Making a BIG move….leaving UB. Truly lots of great memories, but it's time to move on…..Mutual decision…..Looking forward to BRIGHT future!"
Duke told the poker world that she'd be leaving UB through a blog post that read, "I've sincerely enjoyed wearing the UB patch, but it's time for me to move on. So why am I leaving UB? In a nutshell, personal and professional growth. I'm going to explore and pursue other business opportunities on a full-time basis."
Both Duke and Hellmuth left the company on good terms, but wanted to see what else is out there for them. Some poker insiders have speculated that Hellmuth left because he will become the face of WSOP.com; however, this is just a rumor at this point. Duke left UB because she wants to pursue non-poker business opportunities.
In the past few years, Duke has appeared on 1 vs. 100, Celebrity Apprentice and Deal or No Deal. Perhaps she's going to pursue something in TV or even more traditional business endeavors seeing as how she finished second on the Celebrity Apprentice.
Whatever these two poker stars do in the future, the rest of the poker community will be anxiously waiting to hear. Hellmuth and Duke leave the Ultimate Bet promotional efforts to the younger players there including Tiffany Michele, Adam Levy, Bryan Devonshire, Maria Ho and Joe Sebok.