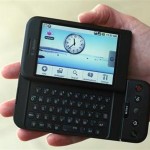 There hasn't been a lot of progress in mobile phone poker lately; although a lot of companies have been working to speed things up by releasing poker applications. And Full Tilt Poker headlines the releases with "Rush Poker" for the Android.
After months of working out the kinks, Full Tilt is rumored to be ready for release in a few weeks. If all of the gossip is true, the app will offer real money games, thus making Full Tilt the first big poker room to offer such services.
There are still some legal matters to watch out for since many countries don't fully accept online poker. So when the rumored application from Full Tilt poker is released, it will be intriguing to see how everything pans out.
Another snag in the release of the application is that most of the mobile phone users are using iPhones or BlackBerrys and not Androids. I'm assuming not everyone will be comfortable with buying an Android just because Full Tilt has an app available for it.
Plus there is already an application allowing people to play poker on the popular iPhone thanks to Russian spy Anna Chapman. It is called "Poker with Anna Chapman," and the name rings true since it actually gives people the chance to play Chapman. The lucky winners who defeat Chapman are then added as friends on her Facebook page.
Not only will you be friends with Anna Chapman on Facebook, Zelda Inc. (makers of Poker with Anna Chapman) will allow access to scandalous pictures of Chapman in sexy outfits. From the looks of things, they are dressing Chapman up as if she were a Bond girl. These are small perks compared to the real money games offered by Full Tilt though, and I'd rather have cash than see a half-naked girl anytime.