Winning the Mohegan Sun Tournament for Consecutive Times
The grape vine reports that Vanessa Selbst has won the Mohegan Sun Poker Tournament for the second time. This is part of NAPT history. A notoriously difficult fit means that this is the time to celebrate the wonderful achievements of this unique player. In terms of fame, this ranks at the very top of the poker circles and many people will be interested in the future that is likely to await this interesting player. There are so many great dynamics that you can look at in terms of sending the game to the next level of competency. It must be said that Vanessa Selbst is right up there on the map.The context of a great poker tournament
In looking at the things that Vanessa Selbst has been able to do, we can look at her technique as well as the hype that will inevitably follow if a lady is able to win these great tournaments. Nonetheless it must be stated that she is a solid player off the ground and has posted some significant wins over the years. This latest tournament is the crowning glory of an astonishing career. It also represents years of hard work and commitment. The game needs people like Vanessa Selbst to add star quality to the tournaments. The industry needs a boost after the recent scandalous events surrounding USA payments.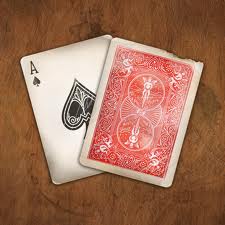 Contrasting the wins with other poker players
The High Stakes Poker Season 7 did not give Vanessa Selbst the chance to fully display her talents. Anyone watching those games might be forgiven for thinking that she could not win the games. In these times it appears that she has done something very great indeed. There are indicators that the flashes of brilliance that have been in the WSOP events will continue to put her career on the correct path. The resume means that she has a total of $4.1 million in winnings from the tournaments. That is a tidy sum even if she chose to retire at this moment. Looking at the win, it is hardly likely that she is going away any time soon.
Fighting Dan Shark to win the poker tournament
In the heads-up section, Vanessa Selbst was facing Dan Shak. This is the player that won the 2010 Aussie Millions High Roller event. Of course we know that he was formerly married to Beth Shak. At the beginning Dan Shak had a 3-1 chip advantage over Vanessa Selbst.  Using big pots to maximum effect, his female component was able to pile on the pressure and win the game. The final path to victor was rather straightforward when compared to all the strategic planning that would have been required in order to keep the game going.
How the figures added up on the poker circuit
The first prize went to Vanessa Selbst at $450,000. Dan Shak was to settle for $254,000. In the 3rd place we had Tyler Kenney at $170,000. The 4th place was to go to Thomas Hoglund Jr. at $170,000. In the 5th place, Vincent Rubianes took $90,000 while Joe Tehan took $70,000 on the 6th place.