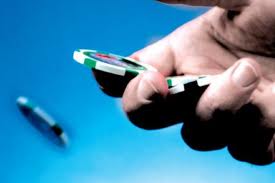 If there's one move that shows weakness and invites raises from around the table, it's limping in. By limping in, you are telling others at the table that your hand isn't worthy of raising, and it's nothing more than a weak drawing hand. So should you throw limping in out of your arsenal of poker moves forever?
The answer to this is no because there are times when limping in can be profitable over the long-run. One situation where this is true is when you are sitting in late position with two or more limpers in front of you. In this instance, there are a couple of other players that have built up the pot with their raise, and you're getting implied odds in case you hit your drawing hand on the flop. Assuming no aggressive players are acting late, this is a good opportunity to limp in.
Some hands that you can limp in with from late position include low connectors like 5-6 and up, suited connectors like 2-3 and up, any small pair (2-2 to 6-6), Ax suited, and K-8 suited and higher. The key is that you don't want to be called in these instances, so don't A) raise with aggressive players behind you, and B) raise with several players behind you.
One more point about limping in is that it can help throw opponents off and make you unpredictable. For instance, if you've opened with a 3-4 times the big blind raise every time from middle position, limping in is a small price to pay to throw opponents off. Sure you may not see the necessity to do this, but if you're got an average drawing hand and you haven't limped in once, doing so could keep opponents guessing.