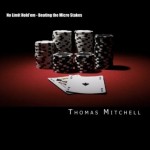 Most of the people out there playing poker think of micro stakes as the "loser version" of poker. No one ever gloats about winning a giant pot in the $0.10/$0.20 limits….they talk about Tom Dwan competing against Phil Ivey for pots bigger than Donald Trump's daily income. Micro stakes poker isn't a total waste though. It is the perfect place for someone with a tiny bankroll to get their start, or for someone who has never played to gain experience.
Knowing who your opponents are will be the first priority; every micro player is aiming to stay in until they see the flop. They probably aren't taking the game very serious and aren't interested in developing poker playing skills for the future. My guess is they're just playing recreationally. What I'm getting at is you can't be aggressive or semi-bluff to push people out of pots in the micro stakes.
Using a straightforward strategy will help you beat these fish since they are all trying to get to the flop. To employ this straightforward strategy, you're going to want to get a payoff from your good drawing hands; for this reason, suited connectors are very valuable here. They will be hugely appreciated, and don't forget that the multi-way pots are nice too.
When playing awesome drawing hands, you should make sure you're in good position. If you're holding 9s-10s in early position, you're best bet is to fold. Being in late position with the same hand though with an unraised pot is the perfect time to play suited connectors. You're going to have those slimy little limpers coming in from early positions to assist you in winning huge pots! One more quick tip: wait for middle and supreme pairs so you're able to take advantage of the players who call your large raises.