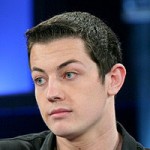 For all of the talk about Tom Dwan being down over $1 million on the year, he sure seems to be doing pretty well lately.  Dwan, who lost $4.1 million in 2009, recently had a huge week to put himself at a $1.7 million profit just over two months into 2010.
Playing on Full Tilt Poker, Dwan was able to start his week off right after taking "Isildur1″ for over $81,000 in $200/$400 Pot-Limit Omaha.  Once Dwan was satisfied with his session against Isildur1", he stepped up to the $300/$600 limits of PLO to play Patrik Antonius.  The two are already locked in Dwan's $1 million challenge, and Dwan was able to put himself further ahead in the challenge by taking $624,000 off of Antonius.
After a couple of losing sessions against other players, Dwan found Antonius again in $300/$600 PLO.  And the results were the same since Dwan was able to take another $306,000 off of the hapless Antonius.  This puts Patrik down $2.8 million on the year after experiencing such a great year in 2009 with over $9 million in 2010.
Of course the story here is not how badly Antonius is sucking, but rather how well Tom Dwan is doing once again.  In just one week, he has managed to earn over $1 million and put himself at nearly $2 million in profit for the year.  If things keep up like this, we could see Dwan having a year like Antonius had last year.
In addition to the winnings that Dwan is raking in this year, he can also look forward to receiving another $500k off of Antonius as long as he can keep the lead in the million dollar challenge.  Dwan is up big-time in their little contest, and he merely needs to coast to victory to get the cash.  It will certainly be interesting to see what kind of year Dwan ends up with!