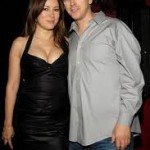 Only three months have passed since the poker endurance record was broken by Phil Laak. He broke the record by playing poker for 115 hours straight at the Bellagio Casino thus smashing the previous record of 72 hours set by Paul Zimbler. For someone to beat the record of most time spent at the poker table, it is going to take a lot of determination!
In New Zealand there are 80 players who may be determined enough to take up this challenge. The 80 players are known as NZ Poker Tours, and their plan is to play a tournament long enough where someone will eventually break the record; this differs from Laak's record attempt where he sat played in cash games the entire time.
To make things fair, there are some rules to the NZ Poker Tours tournament. The blinds won't raise until the record is broken, and never ending $20 rebuys enable anyone who stays awake to continue playing. Plus players will be given a 5 minute break every hour so they aren't sitting at the tables nonstop. Eating and drinking fluids is also a must during the competition so that players don't slow down the game or becoming ineligible to play. So basically, the real challenge is going to be staying awake during this event.
The proceeds from this record attempt tournament go towards Make-A-Wish Foundation and the Starship Children's Hospital. The winner of the tournament will get a trophy, and the other participants will get a fancy piece of paper showing how long they stuck it out in the tournament. When everything is said and done, we should be in for another entertaining poker news story.