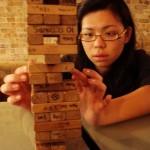 One of the things I like about poker is that I can play the game and do other things at the same time. In fact, I love multi-tasking when I play poker. Whether it's sending texts to my buddies, making calls on my cell, or watching my favorite shows on TV, I absolutely love doing all of this stuff while playing poker. But recently, I've started to wonder whether my extra-curricular activities are starting to hurt my poker game.
The other night, I was playing in a $1/$2 game of No-Limit Hold'em and I had the luck of drawing pocket kings in late position. After two players limped in from middle position, I made a $20 raise and the only person who called it was the big blind. The flop came up 4h-9d-Jh, which made me think that I was still in the lead on such a weak board so I made a $30 raise this time. To my surprise, the other player called my raise and made me think that they possibly had pocket aces. Still, why were they checking to me if they had pocket aces?
So the turn came up 6s and I still felt as if I were in the lead unless the other player had pocket rockets so I made a $35 raise after they checked. The other player called again so I was puzzled when Ah came up. Now they could either have a set of aces, a flush, or nothing at all. The sad part is that I was not paying attention in earlier hands so I had no idea what type of player they were.
Eventually, I folded my hand and I've begun to reconsider my habits of texting, watching TV, and reading Internet articles while I'm playing. Hope it helps me play better!