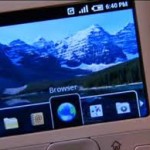 The online poker community has waited for weeks in anticipation of Full Tilt Poker's Android application. And they weren't disappointed since Full Tilt's Rush Poker has gone off without a hitch ever since being introduced to Android users. Players have been able to play the extremely popular Rush Poker format from their phones without worrying about anything except for the app taking forever to load on their phone.
Unfortunately, Rush Poker has already been pulled from the Android market because real money games are being offered. This is extremely bizarre considering all of the buzz generated behind Full Tilt's mobile phone poker was due to the real money aspect. However, anybody who takes a look at the Android terms and conditions agreement wouldn't be surprised by Rush Poker being pulled off of the cell phone market since the language states, "Apps with gambling themes or that include simulated gambling should be rated 'Teen' or above. Real gambling is not allowed in Android Market."
Luckily, those of you who've got an Android coming through the mail for the sole purpose of playing Full Tilt Poker don't have to panic yet because people can still play Rush Poker on mobile phones. You just need to visit the Full Tilt Poker website and download the application off of there; you'll also need Flash Version 10.1 to get the game to operate.
Apparently, people are still playing Rush Poker despite the fact that it's been pulled off of the Android market. However, I'm worried that this whole ordeal could escalate into a legal matter where it will be Full Tilt against Android operators if real money games continue to run. It will be interesting to see how this story plays out in the coming months, and if any other poker sites try to put out real money software.