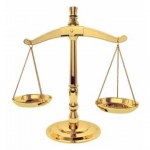 As 2010 draws to a close, lots of online poker sites are salivating over the prospect of legalized poker in the United States. And while online poker isn't necessarily illegal in the US, there are plenty of hurdles and barriers facing sites wanting to operate in the United States. For this reason, many companies have chosen to stay out of the lucrative US market since 2006 – when the Unlawful Internet Gambling Enforcement Act was passed.
However, times have changed recently since the United States appears closer than ever to regulating poker. Pressure is coming from the European Union to amend policies or suffer sanctions for unfair trade practices, and US lawmakers are seriously considering changing their mind. So assuming legislation is passed, where would this leave the companies that ignored the UIGEA?
Well it will most likely leave them on the outside looking in because the United States is not going to look favorably on companies that ignored their laws. PokerStars and Full Tilt Poker are two sites currently worrying about their US fate since these two rooms totally ignored the UIGEA, and have been operating in America ever since. In fact, both poker rooms have become the giants they are today because they refused to back out of the US market.
And while I applaud them for not backing down while allowing US residents to use their poker platforms, I don't know how things will turn out for both sides in the end. Obviously both Stars and Full Tilt will still have a large player base even if the US kept them out, but it wouldn't be anywhere near the numbers seen at both sites today.
As we stand right now though, no legislation has been passed, and both Full Tilt and PokerStars are booming.