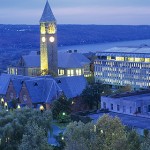 It seems more than obvious that winning more poker hands would mean winning more money at the end of the day. However, studies performed by Cornell University's Kyle Siler proves that winning more hands can negatively affect your bankroll – this is especially the case for beginners.
Kyle Siler's studies made use of poker tracking software enabling him to record information on 6-handed No-Limit Texas Hold'em games. He collected massive amounts of data during the games and was able to come to the conclusion that winning more hands doesn't always mean having bigger profits.
The idea behind the studies Siler did was that people seem to see more success in winning small hands. After going through the short-term achievement in smaller pots, these players acquire too much confidence, and in the course of time, set themselves up for major losses in the larger pots.
Kyle Siler's original study was supposed to find how people dealt with risk vs. reward and it brought him to online poker. He discovered more than how people dealt with risk and reward during his studies.
Out of all the findings, one of the biggest ones is that the people who play smaller stakes are better at getting the most value out of small pairs than they are at doing the same with medium pairs. Siler commented on the rare occurrence by saying, "This is because small pairs have a less ambiguous value, and medium pairs are better hands, but have more ambiguous values that small-stakes players apparently have trouble understanding."
Some people believe that Siler's studies could have an impact in other areas of life beyond poker, like investing and the stock market. Kyle Siler is sticking with the popular opinion as he commented, "These kinds of calculations are made every day. Look at a place like Enron….people took a lot of small chances and won, then took big chances and lost big."