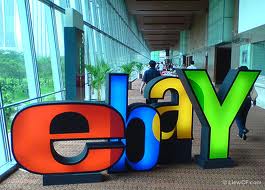 If you've followed my blog recently, you know that 2008 WSOP Main Event champion Peter Eastgate is selling his gold bracelet on eBay.  And the decision to sell his bracelet has nothing to do with blowing through his $9.15 million prize or anything of that nature; instead, he's selling it so the profits go to the charity organization UNICEF.
Another interesting element of this story is that controversial pro Tony G released a statement saying that he would win the bracelet since the bidding wouldn't go higher than $17,500, and that he'd make the bracelet into a collar for his dog.  Luckily, Tony G didn't get a chance to violate the sanctity of poker after "7***l" won the bracelet with a colossal bid of $147,500.
The bidding started at $16,000, and it quickly rose to over $40,000 a day after Tony G released his statement.  And while not all of the credit can be given to Tony, his words certainly brought some attention to the matter. 
The highest bid in the auction was actually $150,017, but this bid was retracted thus allowing "7***l" to claim the prize.  Little is know about the winner since eBay keeps an airtight seal on bidder information.  All we do know is that the winner has a boatload of cash.
The eBay auction of Eastgate's bracelet is the latest in what could become a growing fad.  T.J. Cloutier made poker news headlines after his 2005 $2,500 Hold'em bracelet was sold on eBay by a Texas pawn shop; the bracelet ended up selling for around $4,000.  Paul "The Eskimo" Clark is currently auctioning off his 1999 $1,500 Razz bracelet on eBay, and the bidding has already eclipsed $2,000.
As most of us know, both Clark and Cloutier's bracelets were put up for auction out of a need for cash rather than some benefit to charity.  But who's to say that a big deal should be made about someone selling their bracelet since some players could care less about keeping a souvenir of their win.